About Us
The E.C. Houston House is listed on the National and State Registry of Historic places. This 1904 14-room home incorporates Neo-Classical Revival details in its porches, door and window openings, leaded-glass windows and cornices.
Adding to the beautiful woodwork and grand stature are artifacts that have been gathered from the Burt County area. Among them, you will find an early 1700's painting of the Last Supper and a display of Block house items in the parlor.
After ascending the open oak staircase, you enter the sitting room where you will find a 1714 trunk. Across the hall from the bedrooms is a toy room that will excite youngsters 2 to 92.
The third-floor ballroom allows visitors a firsthand view of the social atmosphere of the early 1900's time period. Enjoy gazing upon old children's toys and admiring the beautiful intricate clothing items and women's and men's accessories…
Read More
Preserve Burt County's History
The Museum is an active institution where we are continually caring for the vast collection entrusted to us, supporting research efforts, welcoming guests of all ages, and developing educational programming. Your donation/membership allows us to put it where the need is greatest. The Burt County Museum is a not-for-profit run entirely on memberships and private donations. We have great news! All Burt County newspapers (of which there is a copy to be found, anywhere) are now digitized online.
Donate
Membership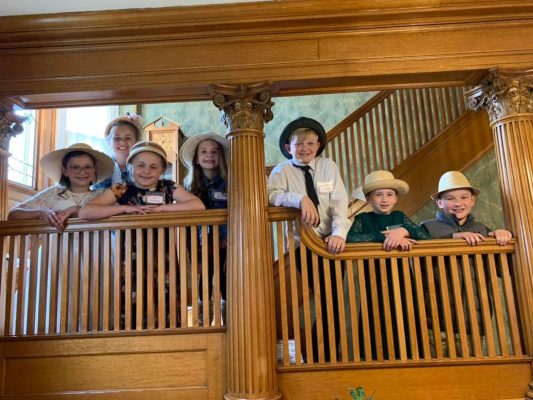 25,000+
artifacts in collection