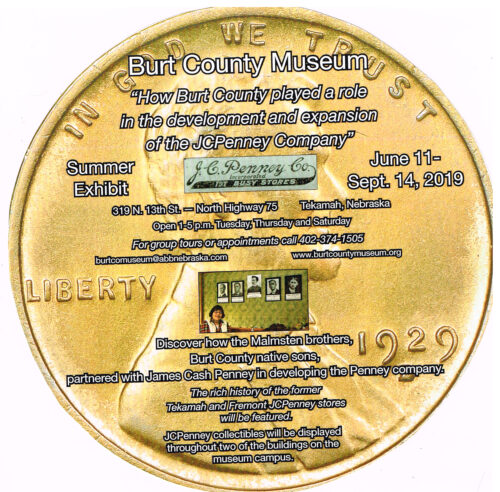 June 11-Sept 14, 2019
How Burt County played a role in the development and expansion of the JCPenney Company"
Want to learn more????
Click here to read the story published in Burt County Plaindealer – June 4, 2019
"Burt natives anchor new museum display"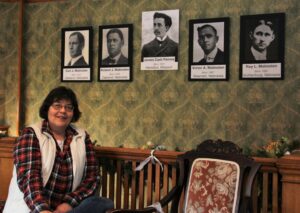 Former JCPenney associate Karen Jackson is installing a JCPenney exhibit at the Burt County Museum that will be on display from June 11 through Sept. 14. In recent research she discovered these photos in files after the closing of the Fremont, Neb., store. She was excited to learn they are Burt County native sons, and their father was a former Burt County Clerk. Why were the photos in Fremont? Come and be our guest and tour the exhibit for your answer.