"Log Cabin" Quilt Drawing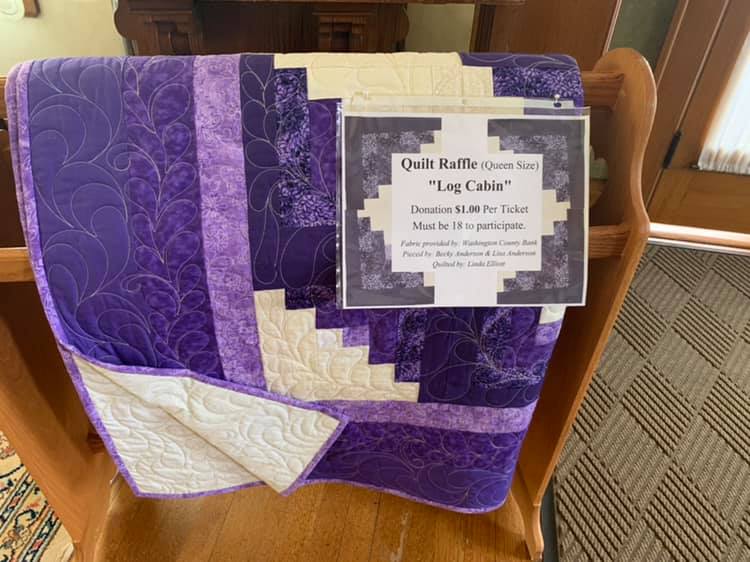 Our beautiful quilt pieced together by Becky Anderson & Lisa Anderson. Thanks to the Washington County Bank for donating the material. Also thanks to Linda Elliott for doing the quilting ❤️The raffle is going on right now! $1 donation per ticket 🎫 Ticket winner will be drawn Dec. 21, 2019. Must be 18 to participate.
Tickets are available online – click to download tickets and mail in:
319 North 13 Street, P.O. Box 125
Tekamah, NE 68061
Donation $1 (must be 18 to participate)
Need not be present to win.
We thank Washington County Bank , Becky, Lisa and Linda for the continued support of Burt County Museum.