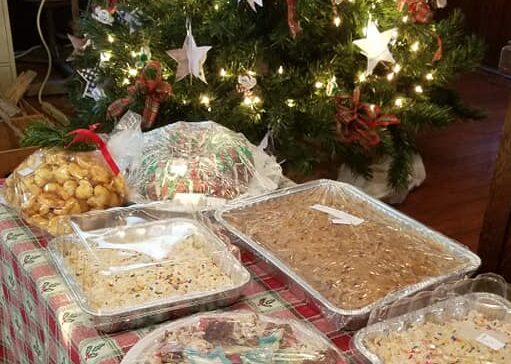 December 14, 2019 @ Museum Schoolhouse
8:00 a.m. until sold out – Rain or snow
Come and enjoy coffee and goodies while shopping for your favorite holiday home-baked treat.  Our holiday goodies are all locally made by museum members.  Choose from homemade jellies, pies, candies, decorated cookies, breads, and more.
Need ideas for stocking stuffers????  You can't go wrong with the individually wrapped nuts and candies.
Enjoy all of the holiday festivities inside our holiday-decorated one-room schoolhouse.
The Museum thanks you for your continued support.  Merry Christmas!!!!!